These aluminum gearmotor brackets let you securely mount Pololu's 25D mm metal gearmotors to your project. The brackets are sold in pairs, and each bracket includes four M3 screws for securing the motor to the bracket.
Our 4mm mounting hub works nicely with this bracket.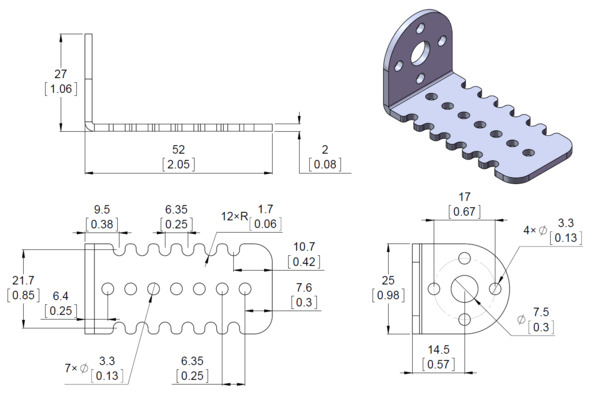 Dimension diagram for the #2676 Pololu 25D mm Metal Gearmotor Bracket. Units are mm over [inches].
This drawing is also available as a downloadable PDF (119k pdf).
---
We Also Recommend
---